1.
If the eKEY isn't able to do an automatic update, you can manually update it by clicking on the Update icon.

2. Click on Wireless Update. If you are connected to an internet connection, your eKEY will update without any issues.

---
If you received any errors messages when selecting
Wireless Update
and your Update icon still looks like this,
you'll need to click on
Emergency Update Code
and manually enter the 10 digit
Update Code
.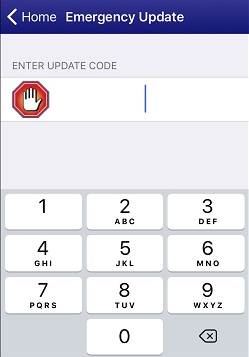 To receive an Update Code, contact:

Sask MLS Support at (306) 343-3446 or support@saskmls.ca

Supra KIMvoice at 1 (888) 968-4032

You may also find an Update Code through SupraWEB.

1. Log onto the SupraWEB from the Portal.

2. If this is the first time logging into SupraWEB, you'll need to enter the association, your serial number of your eKEY and your PIN code.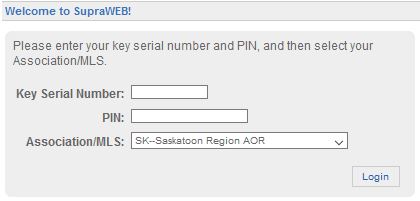 3. On the left side of the screen click Update Code.