If your client clicks the link the "unsubscribe" link at the bottom of an email sent from Matrix, it will disable their auto email search.

Follow the steps below to re-enable your clients auto email:

1.
Your client must send a
blank email
to
optin.sask@matrixemailer.com
from the email address they used when they unsubscribed.
Please Note: They do not have to fill in a subject line or type a message
2. Go to the My Matrix tab, and click on Auto Emails.

3.
Click either the name of the Auto Email or the arrow button
, then click
Settings
.
4. At the bottom of your Auto Email's settings page, change it back to Enabled, then click Save.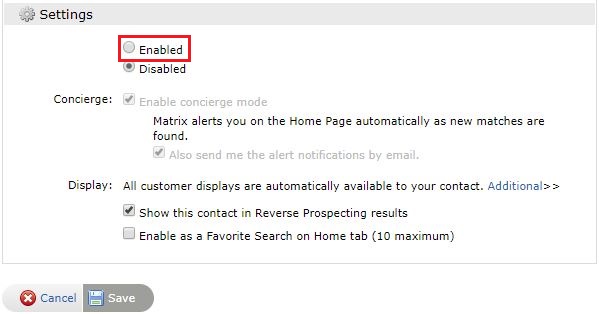 Your client should now be able to receive emails from Matrix.