Assigning an MLS # to a Keybox allows listing data to be included in reports and showing notifications.

1. Log into SupraWEB.

2. On the left side of the screen, click the drop-down for Assign Listing. This option only appears If you have any Keyboxes that aren't assigned to an MLS #.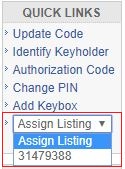 3. Enter the MLS number for the listing associated with that Keybox in the text field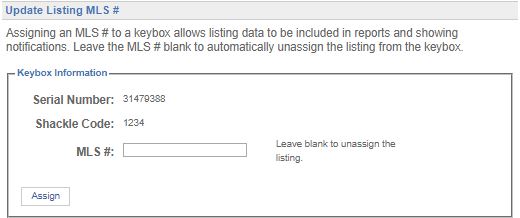 4. To finish, click the Assign button.