1. In WEBForms, go to your Transaction Kit Details by click on the Kit Name you'd like to update.

2. On the left-hand side, click on Duplicate.

3. You have the option to rename your new kit or let it add "Copy of" in front of your Kit name, then click Create Duplicate.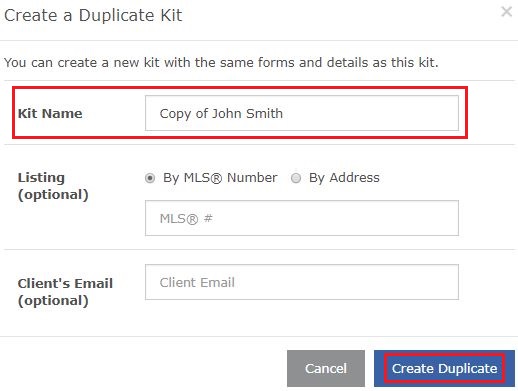 4. If the Transaction Kit contains any outdated forms, You'll be greeted with this window that will let you know which forms are being updated/replaced.


Click Continue to finish updating your forms.